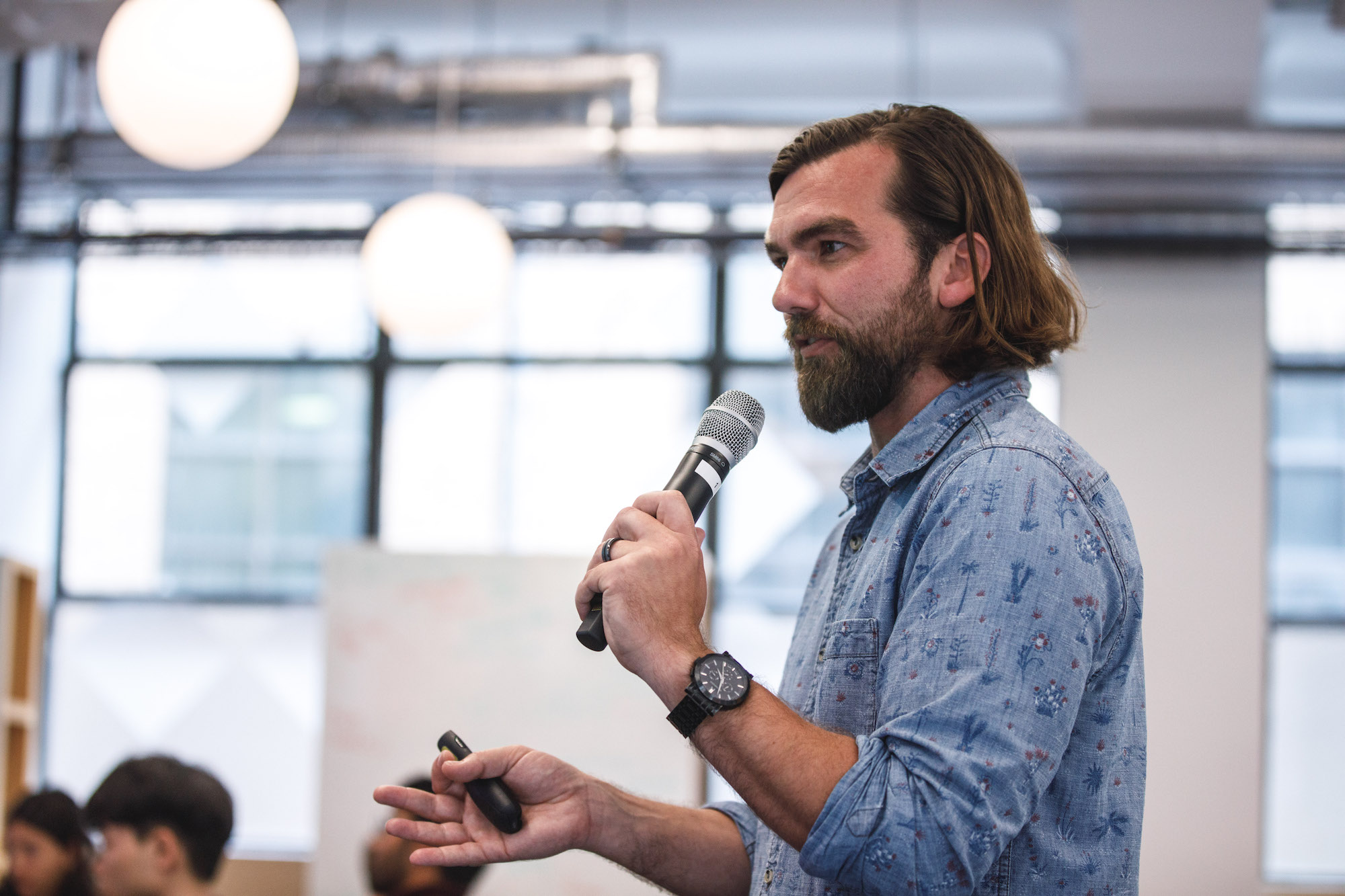 Digital Innovation
Consultant & Speaker
Consultant
I consult to private and public organisations on digital innovation. I work on digital transformation, digital marketing, websites & new business model creation.
Selected Clients
Red Bull, University of Newcastle, Newcastle Knights, Wests Group, Inspirations Paint, WesTrac, SG Fleet, A.P. Eagers, Royal Bank of Scotland, Sydney Airport, Smirnoff, NSW Government, Harley-Davidson, Mazda.
Speaker & Educator
Speaker/Facilitator: UX Australia, Slingshot Accelerator, Red Bull, corporate conferences. Educator: Previously an academic with Sydney School of Entrepreneurship and University of Newcastle.
Expertise
Innovation, ideation, user experience (UX) design, customer experience (CX), digital strategy, website design, digital marketing, design thinking, speaking & workshop facilitation.
Consulting Experience
Education User Experience (UX)
Global UX Award (1 of 10 worldwide) and Australian Web Award for user experience innovation for the University of Newcastle.
Retail Digital Marketing
10:1 marketing ROI for Inspirations Paint, a national retail franchise with over 100 stores.
Automotive Innovation
Customer experience innovation for A.P. Eagers named World's Most Innovative Company due to commercial results.
Tourism User Experience (UX)
20% online tourism revenue increase through user experience design, delivered in 4 weeks.
Retail User Experience (UX)
Over 1.2m new retail customers for Sydney Airport rapidly acquired via real-world and digital integration.
Banking User Experience (UX)
Successful online business banking re-invention for the Royal Bank of Scotland during the global financial crisis.
Bio
My career in digital innovation has spanned over 15 years, with experience in the UK and USA.
I've designed and implemented innovations on a national scale and consult to private and public organisations Australia-wide. My work has helped organisations achieve outstanding commercial results and has been globally recognised for its effectiveness.
'Innovations' refers to creating and commercialising new large-scale business models, launching and growing national websites and eCommerce ventures, and redesigning user experiences.
Along with consulting, I speak at national conferences and I've worked as an academic with Sydney School of Entrepreneurship and the University of Newcastle.
I'm a Corporate Innovation graduate from Stanford University's Graduate School of Business and hold degrees in Law and Information Science.